Warner Bros has released a brand new still from the upcoming Wonder Woman solo film. In a move that some think is both an attempt to capitalize on her current popularity, and potentially to distract fans from the critical bashing that BvS is taking, the studio released the image through Entertainment Weekly- which they own. The photo features Gal Gadot, flanked by the Amazon warriors that trained her- played by Robin Wright, Connie Nielsen, and Lisa Loven Kongsli. [hit the jump to continue]
According to a Fandango survey that revealed that many of the people who purchased tickets for "Batman V Superman: Dawn of Justice" did so primarily out of an interest in seeing Wonder Woman make her big screen debut.
This Wonder Woman movie is set in World War I, and will contain elements of fantasy epic. Aside from the Amazons, the characters will also focus on a ragtag team of fighters that includes Chris Pine. This new image that has been released highlights the fantasy aspect of the film, revealing Diana Prince's Themysciran cohorts.
Indeed, the Amazon women of the Greek myth have lived on the hidden island of Themyscira for ages, and Wonder Woman aims to give the comics character her long-overdue standalone film that finally delves into the character's origin story. Patty Jenkins, who directed the serial killer biopic Monster and came close to helming Marvel's Thor: The Dark World, is at the helm of Wonder Woman, which recounts Gal Gadot's transformation from a young princess to a full-fledged warrior.
This image unveils the trio of women who help raise young Diana, her mother Hippolyta played by Gladiator's Connie Nielsen, and her military aunts General Antiope (Robin Wright) and Antiope's lieutenant Menalippe (Force Majeure actress Lisa Loven Kongsli). Speaking with EW, Jenkins revealed that Diana is the only child on the island, and these three women have very different ways of raising her.
Hippolyta is protective and aims to keep Diana on Themyscira for as long as possible, while Wright's Antiope feels she's destined to be a warrior. When it came to crafting the fantastical costumes, however, Jenkins says she and costume designer Lindy Hemming wanted to approach the film differently:
"To me, they shouldn't be dressed in armor like men," Jenkins says of the women's battle wear. "It should be different. It should be authentic and real—and appealing to women."
Speaking more generally about the look and feel of the titular character, Jenkins was frank:
"I, as a woman, want Wonder Woman to be hot as hell, fight badass, and look great at the same time—the same way men want Superman to have huge pecs and an impractically big body. That makes them feel like the hero they want to be. And my hero, in my head, has really long legs."
Wonder Woman also stars Danny Huston, David Thewlis, Ewen Bremner, Saïd Taghmaoui, Elena Anaya, and Lucy Davis. It opens internationally on June 23, 2017.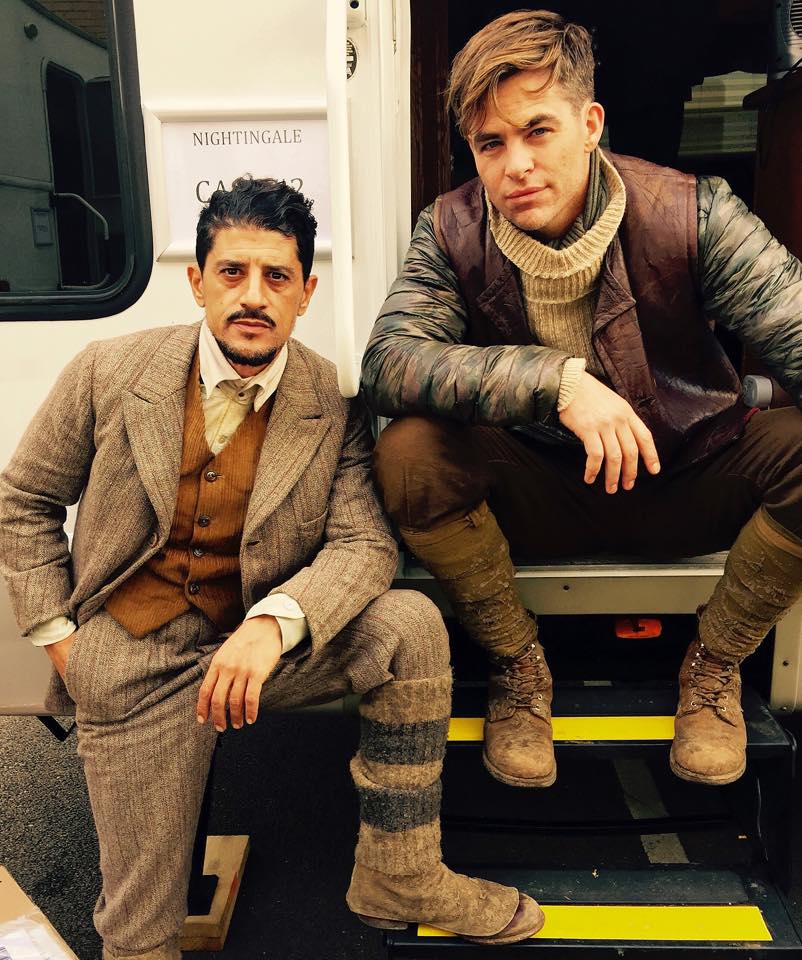 [
RETURN TO MAIN PAGE
]